Specialty Health Private Label Matcha Green tea
Matcha is finely ground powder of specially grown and processed green tea leaves. It is special in two aspects of farming and processing: the green tea plants for matcha are shade-grown for about three weeks before harvest and the stems and veins are removed in processing. During shaded growth, the plant Camellia sinensis produces more theanine and caffeine. The powdered form of matcha is consumed differently from tea leaves or tea bags, and is dissolved in a liquid, typically water or milk.Matcha contains rich nutrients and trace elements, the main component is tea polyphenols, caffeine, free amino acids, chlorophyll, protein,cellulose, vitamin C, A, B1, B2,B3, B5, B6, E, K, H,potassium, calcium, magnesium, iron, sodium, zinc, selenium, fluorine, etc,nearly 30 kinds.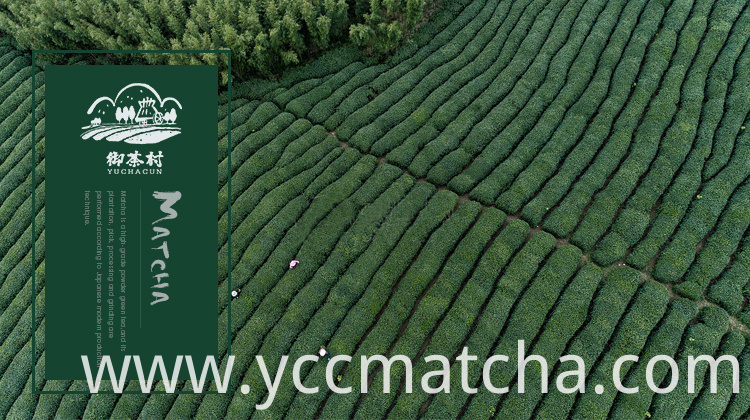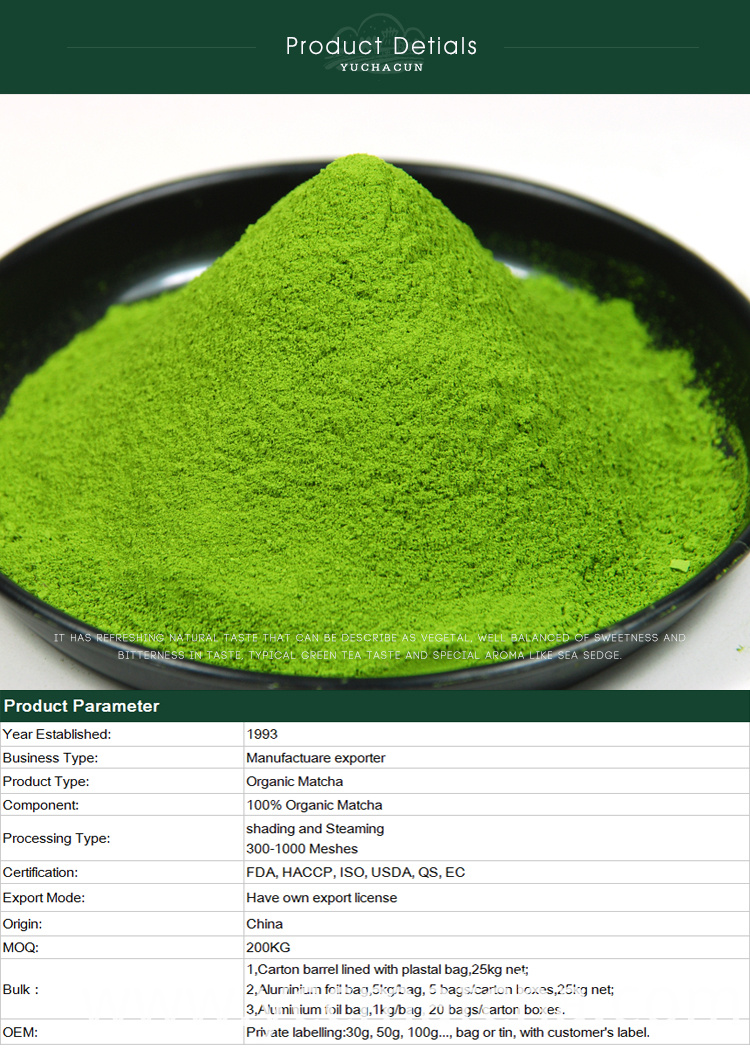 Shaoxing Royal Tea Village Co., Ltd. Specializes in tea production and export,located in Shaoxing County which only 2-hour drive away from shanghai, it was built jointly by a past state-run Shaoxing Tea Plantation and Keinz lnc. from Japan in 1993. Here all production equipments and technologies are introduction from Japan. Up to 2012, it can produce 4000 tons of tea annually, standing out as one of the biggest tea producers across China. Currently, our products comprise: Organic Sencha, Gyokuro, Bancha, Matcha, Organic Matcha,Organic Genmaicha, Hojicha, Longjing Tea, tea fannings(for tea-bags) and various kinds of organic tea. These products have gained wide appeal in EU, Japan, North America, Taiwan and Chinese homeland so far.